Silver Nightingale Recordings

My CD, Sarabande - Solo Flute Meditations, is now available! The title track from my CD was featured on The Romantic Hours, a lovely, nationally-syndicated show heard on commercial and public radio stations from coast to coast!


Sarabande
Solo Flute Meditations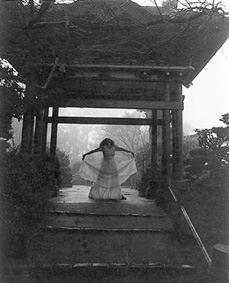 Silver Nightingale
This CD includes classical, Celtic, traditional and original music, including several improvisational pieces. Songs on the CD are:
Sarabande (J.S. Bach)
The Water is Wide (Traditional)
Native Nightingale (L.S. Wilansky - an improvisation)
Dolce (J.P. Telemann)
Lakes of Champlain (Traditional)
Siciliano (J.S. Bach)
Oriental Expression (L.S. Wilansky - an improvisation)
Danny Boy/Would God I Were the Tender Apple Blossom (Traditional)
Star of the County Down (Traditional)
Salute to the Sun (L.S. Wilansky)
This is a re-mastered version of my tape Music For Healing and Meditation, and the CD delivers a new clarity and purity of silver flute sound that's getting great reviews from those who've got the first copies. (See my Quotes Page.) People who have bought my recordings tell me they are using my music to accompany yoga, massage, tai chi, reiki, meditation, sleep, studying, soaking in the bathtub, dancing, sculpting, painting and more. This recording is also being used by professional service providers including nurses, teachers, ministers, bodyworkers and psychologists to assist in their work.
To purchase my CD, mail $17 (checks or money order) per CD with your name, address, phone number and e-mail address to:
Laura Sue Wilansky
The Silver Nightingale
P.O. Box 24245
Fort Lauderdale, FL 33307-4245
Please make checks out to Laura Sue Wilansky
You can now listen to music from Sarabande and purchase Sarabande CDs online
at CD Baby! This is a secure commerce site and is lots of fun to visit and browse! You can also download my new recording of "Sakura" at CD Baby (see next item below).
You can also buy Sarabande at all my performances for $15!
---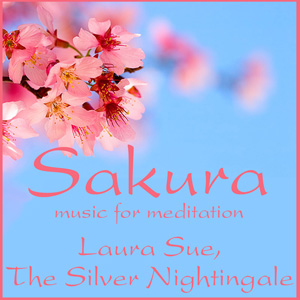 April 26, 2011 - Today I'm releasing a special recording of the traditional Japanese folk song "Sakura", in conjunction with the 25th anniversary of the Chernobyl nuclear disaster. I offer this music as an aid to all who are meditating, praying and working in support of the people of Japan and the world, in the wake of the earthquake, tsunami and ongoing nuclear crisis at Fukushima. Please click here for downloads and additional information. "Sakura" is also available on iTunes, Rhapsody and wherever music is sold on the internet!
For more Nuclear Free information and resources, please visit my Nuclear Free Zone!
---
August 6, 2011 - "No Nukes Swing" is now available for download at CD Baby! And on iTunes, Rhapsody and wherever music is sold on the internet! "No Nukes Swing" is a fun little folk-rock singalong detailing the evils of nuclear power and nuclear weapons - perfect for your next demonstration, Earth Day festival, or for classes for kids on environmental issues. I'm releasing "No Nukes Swing" on the 66th Anniversary of the atomic bombing of Hiroshima. Please contact me for sheet music and more info, and visit my Nuclear Free Zone for lots more info about nukes, the environment, and what you can do to help save the world!
If you are a No Nukes/Clean Energy activist, can't afford the $.99 download and would like a free copy to use in your work,
or sheet music and lyrics, please contact me!
---
For information on purchasing 51 Nightingales Peace Passes, please visit my 51 Nightingales area!

The following Florida stores, spiritual, cultural and holistic centers are graciously carrying my CDs:
Crystal Garden, 2610 North Federal Highway (3 blocks north of Gateway Blvd.), Boynton Beach, 561/369-2836 (Thanks Margaret!)
Center for Spiritual Living, 2 SW 12th Avenue (off Palmetto Park Road), Boca Raton, 561/368-8248 (Thanks Susan!)
Wallflower Gallery, 10 NE 3rd St., Miami, 305/579-0069 (Thanks Flash!) Update: May 2010 - This location is now closed, and Wallflower Gallery will be reopening in a new location TBA. They are still selling my CDs online!
More outlets will be added - please check back.

. . . . . .

. . . . . .
This solo flute collection was recorded live to DAT at Aaron Studios in Hollywood, Florida with
engineering by Jeffrey A Lehmann. Pre-Mastering was done by Cliff Rawnsley at Sunflower Studios
in Hollywood, Florida. Final CD Mastering was done by Ed Mashal at Alle Audio in Hollywood, Florida.
The CD covers and inserts were printed by AIM Riverside Press in Pompano Beach (Thanks Craig!),
and the CDs were duplicated by Trackmaster in Fort Lauderdale.
In other words, this CD was produced entirely in Broward County, Florida. Go Broward!
---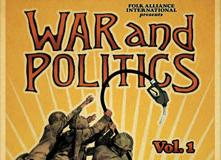 My song "Against the Law" is part of the "Songs of War and Politics" - Volume 1 compilation CD, released at the Folk Alliance International Conference 2011! This recording was part of the Nightrainbow sessions, recordings made in Boston in the 1980s with an all-star all-women's band and engineers, but never released at the time. "No Nukes Swing" was also recorded at this session, and I'm thrilled that these songs have finally been commercially released! You can listen and purchase the "Songs of War and Politics" CD at FestivaLink and iTunes. "Against the Law" is also available for individual download on iTunes! Proceeds from sales of this superb album will help purchase musical instruments for returning combat veterans!
Special thanks to Stevie G. of Strychnine for helping me get my master done for this project on a very short timeline!
---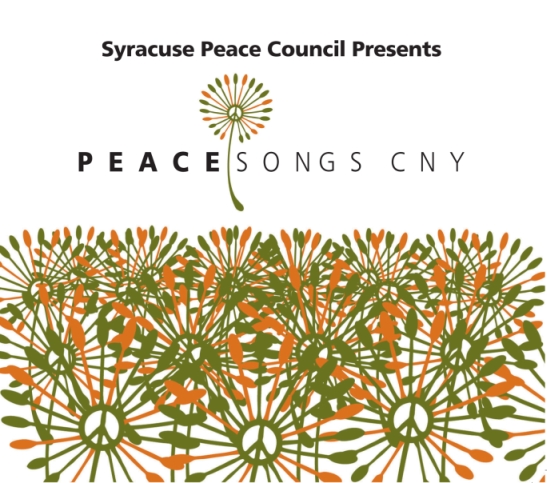 I'm excited that my song "No Nukes Swing" appears on the "PeaceSongsCNY" compilation CD, released by Syracuse Peace Council in 2012, in honor of SPC's 75th Anniversary! I learned so much from the dedicated folks at SPC when I lived in Syracuse, and the writing of this song, as well as the direction of my life and career were very much informed by my time there. You can listen to and purchase the "PeaceSongsCNY" CD here, as well as on CD Baby and iTunes. Videos from the great CD Release Party can be found on YouTube here. Proceeds from sales of this superb album will help support the important peace and justice work of SPC!
Special thanks to Mitch Clarvit for helping me get my master done for this project on a very short timeline!
---
My song "Forsythia for Cynthia" appears in an all-star version on the 1996 XS local music sampler CD, with turns by Nicole Yarling (violin), Michael Bianco (guitar), Cyndi Rapp (piano), Bill Meredith (drums and percussion), Stephan Mikés (sitar) and John Eatmon (bass). And of course yours truly on flute. Sales of this CD benefit the Broward Mental Health Association. I think City Link Magazine still has a few copies left if you want one.
---
I guest on albums by:
Maxine Feldman - Closet Sale (my first album credit - thanks, Max!)



Stephan Mikes - The Good, The Bad and the Karmic - on "Soft Heart"
Jim Wurster - Wurster - on "Black Widow"
Big Blue Sky - On the Verge - on "Two Roads"
The Weeds - Beer - The Weeds was/is a pesticide-resistent poetry and music improv group, including Adam Matza, Jim Seidel and a host of others
Shana - the eponymously-titled Shana - on "Goodnight Charlie," honoring renowned WMNF DJ Charlie Stehlin
Luke Thomas - Shine - on "Warm Kiss" and "Postman of the Truth"
Teri Catlin - Teri Catlin - on "Castles"
Daddy's Little Girl - Ellen Bukstel - on "Wanna Dance", "Wooden Box" and "Perfect World"
Remembering Rachel - in honor of my dear friend Rachel Bissex, on her song "Royal Blues" with Holly Figueroa and Annie Wenz
My music is also part of a wonderful children's yoga DVD by the aforementioned Shana - visit BananaYoga! or call 866/GO-NANAS to order.
---

Check out my videos and a lot of other fun stuff on my YouTube channel!
My solo videos are in the Laura Sue, the Silver Nightingale playlist, and assorted videos of me playing with assorted other musicians are on the Silver Nightingale and Friends playlist.
---
I'm currently in production for my second CD, Return to Avalon, recorded at Sacred Sites throughout England and France in May 2000. Read all about it right here!

---
Go to Top of Page