My Fabulous Sponsors
Office Depot Express

Office Depot Express is a wonderful place to help you with your printing, copying and faxing needs, as well as a comprehensive source for office supplies, computer equipment, furniture and much more. I spend a lot of time there every week (and not just because they sponsor me) making gig schedules, fliers, programs, business cards, rolodex cards, picking up paper, paper clips,

envelopes, pens, zip cartridges, printer toner, mailing supplies, file folders - just about everything I need to help me keep my business going and growing. When I wanted a giant check to symbolize my donation to Gold Coast Hospice, their resourceful staff helped me make this special item at a reasonable price. When I'm preparing complicated grant applications or comprehensive handouts for my marketing workshop, they've got everything I need to copy, collate and mail multiple forms, press clippings and documentation.

Check out the Office Depot or Office Depot Express near you.
---
Become a Silver Nightingale Sponsor!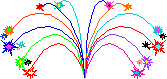 If you are interested in supporting my work and/or my CD recording project
by providing $$$, in-kind services or other resources, please contact me.