Helping New Orleans Musicians Keep the Music Alive!
I've been hearing about so many wonderful initiatives all over the country to help the displaced musicians of New Orleans, I decided to post everything I hear about here, so you can support these folks in supporting the music! Also because hearing about all these wonderful projects made me feel a little better about things. I thought maybe it would boost your spirits too! (Do check out charities for legitimacy and integrity before donating! This Musician's Atlas page has some good how-to suggestions.)
Arts Unite for Hurricane Relief - this is a wonderful website hosted by the LSU Theatre and Swine Palace (the professional theatre associated with LSU), detailing benefits going on all over the country, resources for artists and musicians, and other organizations doing support work for displaced artists.

NOAHleans.com - Employment and Relocation Aid for Musicians Displaced by Hurricane Katrina
Houston (Texas), USA - A group of Houston musicians led by pianist Paul English, vocalists Gigi Hill and Tianna Hall, Johan Keus and others have formed a group called "NOAH" (New Orleans and Houston) whose mission is to reach out and support the displaced New Orleans musicians by providing them with housing, venues in which to perform, instrument replacement, etc. The project is named: SHONOF (pronounced "sho'nuff": Safe Harbor for Our New Orleans Friends).
Primary goals are:
1. To contact New Orleans musicians, wherever they are, and let them know there is a support group in Houston ready to help them, provide housing, get gigs, etc.
2. To line up apartments, rooms, etc. for these people to live in until they can get on their feet.
3. To organize an instrument clearing house whereby the musicians can get access to needed instruments in order to perform and make a living.
4. To urge local venues--clubs, restaurants, hotels, etc.--to expand their use of live musicians.
5. To organize and hold benefit concerts featuring the New Orleans musicians, supplemented by the best of Houston musicians, to raise money to help the musicians and the project.
6. To share their current gigs with the New Orleans musicians, either by adding a player or two to their performing group or by relinquishing an entire gig.
While several government agencies and aid groups are focused on the thousands of people at the Astrodome and elsewhere, this important segment is largely ignored. It is NOAH's aim to not only help from a humanitarian standpoint, but to preserve an important part of the New Orleans culture and music scene.
A few musicians from New Orleans have landed in Houston but hundreds more have likely scattered and may welcome a chance to come together in a more cohesive environment.
Gigi Hill may be contacted on (713) 503-3518, gigi@noahleans.org. Their new website is www.noahleans.org.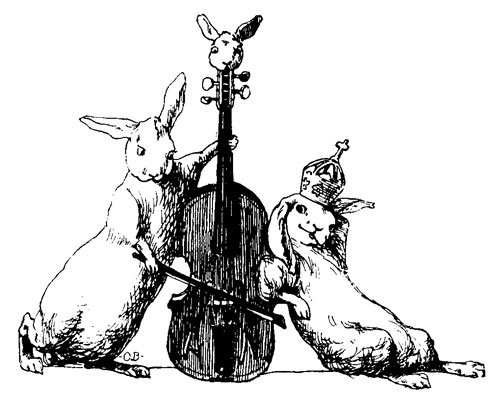 Posted on my World Music Listserve:
From: Bill Bragin <bbragin@publictheater.org>
Subject: [Worldmusic] Portland Extends Invite to N.O. Musicians
Date: September 8, 2005 4:33:46 PM EDT
To: fa-worldmusic@folk.org
I wanted to pass along this note sent to me by Terence Blanchard's manager, Michael Kline, for an amazing generous offer to the jazz community of NOLA. I take special pride in noting that Bill Royston, who is one of the people extending this offer, is someone I interned for at Penn's Landing in Philadelphia for their free waterfront jazz and ethnic festival series which helped steer me down the road I am now on...
Please let any displaced NOLA musicians know about this opportunity to begin the rebuilding process.
Dear Michael:
As part of our nation's concern for the recent catastrophes along the southern gulf ports in Alabama, Mississippi, and Louisiana, we are very concerned for our extended jazz family and the history of Jazz as America's Classical Music in the devastation of New Orleans. The Portland Jazz Festival, presented by Qwest, in partnership with Azumano Travel and additional Portland businesses including the Portland Oregon Visitors Association are offering to transport the New Orleans jazz scene to Portland, Oregon. We are extending an invitation to all New Orleans jazz musicians and their families to come to Portland while the City of New Orleans rebuilds.
Our invitation includes transportation to Portland for the musician and their families, temporary housing for up to three months (or longer based on need), transportation within the City of Portland, public education for their children, and an active jazz network with performance and workshop opportunities, which likely will include a benefit concert to raise money for the artists performing as well as other opportunities produced through Portland Jazz Festival. We are just putting together the details but this is the least we will be able to provide. More opportunities may arise as we identify additional partners and community groups.
Portland is already preparing a high school as a temporary shelter for nearly one thousand refugees. However, we felt it would be easier for the jazz community of New Orleans to stay together as much as possible in this time of crisis. Portland, Oregon can provide a haven for displaced jazz musicians within a strong nourishing community leading up to the Portland Jazz Festival, February 17-26, 2006.
Please forward, or make direct contact through your network of New Orleans jazz artists. Time is of the essence. We need to identify those in need and who are willing to accept this invitation as soon as possible, so we can begin making appropriate arrangements. You can either call our offices at 503/228-5299 or email either of us.
Sincerely,
Bill Royston Sarah Bailen Smith
Artistic Director Managing Director

Some info from Myshkin, one of my favorite musicians, and a former resident of New Orleans:
HELP FOR MUSICIANS:
The Tipitinas Foundation is now putting all it's effort into helping New Orleans musicians rebuild their lives.
The Recording Academy MusiCares Foundation, which provides a safety net of critical services for music people in crisis, is committing an initial donation of $1 million for music people affected by Hurricane Katrina. Those seeking funds for instruments, housing, food, clothing, medical assistance, and much more call toll free 877-626-2748. Displaced musicians can call Judd with NARAS at the same phone number for work in the music industry.

The Texas Music Office website offers a list of additional organizations offering emergency relief to music industry professionals. The site also includes a list of benefit concerts taking place across the state of Texas to help fund Katrina relief efforts.

Music Maker Relief Foundation - New Orleans is America's greatest musical city, the place where visitors from all over the world come to experience roots music and Southern culture. Music Maker has many recipient artists throughout Louisiana, Mississippi and Alabama. We pray that all our friends are safe, yet it is clear that our recipient artists will suffer tremendous loss of property, and the ability to work in their hometown until who knows when. Some artists may have to relocate while their city is rebuilt. New Orleans is a city with a great many musicians and they are going to need help. Instruments will need to be replaced as well as clothing and sound equipment. They will need assistance to keep up with the expenses of housing, food and medicine while gigs are scarce. Your donations will help musicians from New Orleans during these hard times. For a gift of $50 or more we will send you a copy of Slewfoot and Cary B's recent Rainin' in New Orleans CD.

Organizations Helping New Orleans Musicians: Jazz Foundation of America & New Orleans Musicians Clinic
Message from Wendy Oxenhorn, Executive Director at the Jazz Foundation of America
2005-09-03
Two Organizations helping the musicians in New Orleans:
New Orleans Musicians Clinic (NOMC)
This is a fantastic hands on organization who has the names and addresses of so many great musicians because they have them all coming to their FREE health clinic all these years and now, they are the ones who are tracking down the local musicians and finding them shelter.
They can be contacted at musiciank@swlahec.com
They are the New Orleans Musicians Clinic and know the whereabouts of the local musicians down there.
Contact: Kathy Richard directly at 337/989-0001
Send donations to:
NOMC Emergency Fund
funds will be distributed by:
SW LA Area Health Education Center Foundation, Inc.
103 Independence Blvd.
Lafayette, LA 70506
desk: 337/989-0001
fax: 337/989-1401
email: finance@swlahec.com
The New Orleans Musicians Clinic is determined to keep Louisiana Music Alive! It is our beacon to soothe our souls. We want to relocate our New Orleans musicians into the Lafayette/Acadiana community where they can remain a life force! But most of them have lost everything... we must help them rebuild their lives.
They can't access any of their NOMC accounts. They desperately need money to fund these efforts.
Jazz Foundation of America
We will be addressing the longer term needs of these jazz and blues artists who will have just lost everything.
We will be raising funds and distributing money for the musicians to get a new apartment or room for rent: by giving a first month's rent, possibly more, for them to start over, a place to live. (This is what we normally do on a daily basis for musicians across the country who become sick and can't pay their rent, we also keep food on the table and get employment to hundreds of elderly musicians through our Jazz in the Schools program. Our operations normally assist 35 musicians a week.)
As well, we will be attempting to help New Orleans musicians by replacing the thing that matters most and the only way they can ever work again: their instruments. To those who lost their instruments, like drummers and bassists who could not carry their heavy equipment, and guitarist with their amps, we will be making an effort to work with manufacturers and music stores to replace those instruments for as many as we possibly can.
Remember, New Orleans was only "New Orleans" because of the musicians...
Send donations to:
Jazz Foundation of America
322 West 48th Street 6th floor
NYC 10036
Director: Wendy Oxenhorn
Phone: 212-245-3999 Ext. 21
Joyce@jazzfoundation.org
To make an online CREDIT CARD DONATION OR PLEDGE:
go to: http://www.jazzfoundation.org/index2.html and click bottom right corner of page where it says "instant pledge"
Thank you, from our hearts.

I found this one posted on Chuck Taggart's Gumbo Pages:
Project HEAL to assist artists impacted by Hurricane Katrina.
Forwarded by Michael Doucet:
THE ACADIANA ARTS COUNCIL ANNOUNCES
Project HEAL
TO ASSIST ARTISTS IMPACTED BY HURRICANE KATRINA
Sept. 9, 2005, Lafayette, La. - The Acadiana Arts Council announces the creation of Project HEAL to assist artists impacted by Hurricane Katrina. Project HEAL (Helping Employ Artists Locally) offers displaced artists employment opportunities in local communities. Artists working in a wide range of disciplines including dance, design arts, folklife, literature, media, music, theatre and visual arts are now being recruited for programs designed in partnership with local arts organizations and venues. Seamlessly integrating artists impacted by Hurricane Katrina into existing Acadiana Arts Council programs will quickly and directly assist those artists in immediate need of financial assistance.
"Though homes, businesses and lives have been lost and profoundly damaged, our culture and many of its bearers are still intact," says Buddy Palmer, Executive Director of the Acadiana Arts Council. "Our artistic community has deep ties to New Orleans and with our partners we are expanding job opportunities regionally to offer our guests the ability to contribute to our communities in creative and meaningful ways."
Project HEAL will be announced locally at 8 p.m. Saturday, Sept. 10 at "Band Together," a all-star multi-artist benefit concert in downtown Lafayette coinciding with similar events in New York, Los Angeles, Atlanta and Nashville. Fans of Cajun music ambassadors BeauSoleil have provided a cornerstone gift to launch Project HEAL, and the organizers of Louisiana's premiere celebration of Cajun culture, Festivals Acadiens, will lend their support to Project HEAL onsite in Lafayette's Girard Park on Saturday and Sunday, Sept. 17-18.
This innovative new effort will be led by Project HEAL Director Matthew Goldman, a New Orleans resident currently displaced by the hurricane. "The Acadiana Arts Council immediately identified the pressing need to assist artists impacted by the hurricane and we wanted to extend the benefits to not just the artists, but the entire Acadiana region," Goldman says. "Employing artists in schools, workshops and temporary shelters will benefit the artists while enriching our community."
Project HEAL partners include Louisiana Crossroads, Louisiana Folk Roots, Festival International de Louisiane, Performing Arts Society of Acadiana, Lafayette Convention and Visitors Commission and Lafayette Economic Development Authority.
To make a tax-deductible donation to Project HEAL, register as an artist or inquire about volunteer opportunities, please contact:
Acadiana Arts Council
P.O. Box 53762
Lafayette, LA 70505
(337) 233-7060, (337) 233-7062 fax
info@AcadianaArtsCouncil.org
A 501(c)3 Non-profit organization
EIN: 51-0138288
Visa, MasterCard and Discover accepted
Thank you for your support of this vital community project.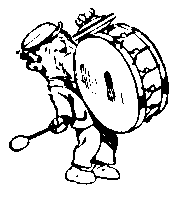 MEMPHIS AID TO DISPLACED MUSICIANS:

• Beale Street Merchants Association will assist Louisiana (only) musicians and restaurant workers in finding employment. Come to their office at 154 Beale Street. Must provide valid ID. Lunch will also be provided on a daily basis from 12 - 1pm. You must go to their office to get a lunch voucher. Lunch will be served daily in Handy Park. For more information, call 901-529-0999.

• Gigs and Instrument assistance: 901-573-6807
ADDITIONAL INFORMATION CAN BE FOUND AT:
http://www.memphistravel.com/Katrina.html#jobs

WWOZ, the best radio station in New Orleans, is currently operating as WWOZ in Exile from a location in Baton Rouge. They have excellent pages of resources for and ways to help displaced musicians. And helping this radio station get back on the air is another great way to support musicians and help bring the music back to New Orleans!
Also, in the radio world, listen to these wonderful editions of Prairie Home Companion, recorded live in New Orleans on January 31, 2004 and February 16, 2002. Portions of each show were rebroadcast November 12, 2005 as a tribute to New Orleans.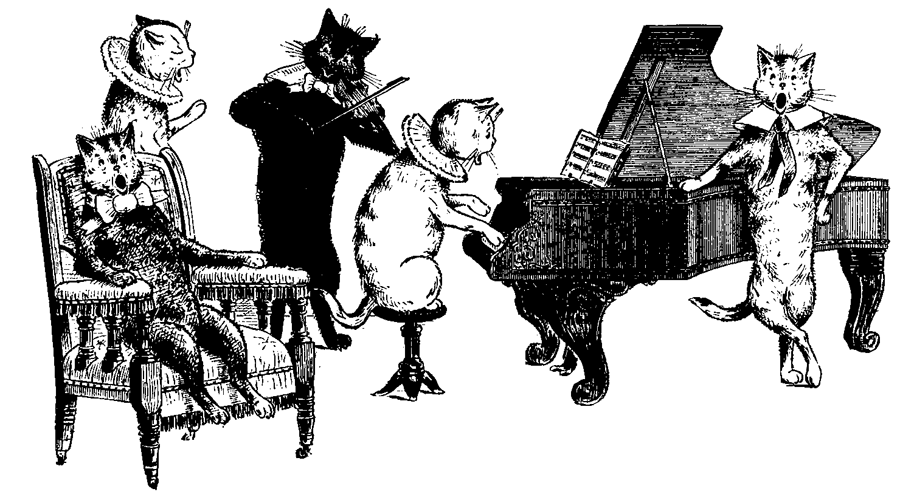 AFROPOP WORLDWIDE has a very nice page of Help for the Musicians of New Orleans and Louisiana, including some great photos of same.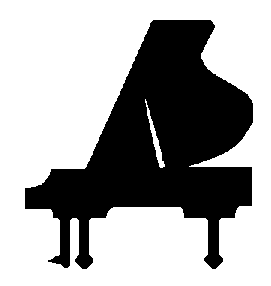 My friend Susan Moss found this very cool project on the Joni List (fans and friends of Joni Mitchell):
As a national relief effort to bring food, water, and shelter to the residents of New Orleans begins, the recovery of its lost culture must soon follow. The entertainment, cuisine, and joidevivre of this city has literally washed away.
Thanks to 28 years of employment by the New Orleans Jazz Festival I've come to know and love the musicians of this city, and the spice they bring to performances and recordings heard all over the world. Along with their homes, most have lost their instruments and equipment.
On Wednesday, August 31, I heard from Juan LaBostrie, life-long resident of New Orleans and my assistant at the Festival. After two days in seven feet of water he succeeded in relocating to western Massachusetts, and we began planning our personal response to this tragedy. While encouraged by the flow of money into the Red Cross for basic needs, we decided that a specific effort was needed to help the city's musicians.
It's a simple economic equation: once a musician has an instrument in his hands, he can get back to work. Little economies will spin up around each instrument, in all the relocation cities. Money for the long trip home can be earned, and the soul of New Orleans will be saved.
Juan and I have chosen the piano as the namesake for our fund-raising effort; from Tuts Washington to Fats and Dr. John, it symbolizes the many genres "born and raised" in New Orleans.
This fund will be administered by Juan, a soundman, producer, recordist and networker who knows the New Orleans music scene from the inside out. Thanks to our associates at JazzFest, we also know where many of the musicians are, right now. Very few have more than the clothes on their backs. With an instrument in their hands they can begin to rebuild their lives, and the culture of New Orleans.
Katrina's Piano Fund is in the process of incorporating in Massachusetts as a non-profit business, with pro-bono legal services from Atty. David Singer of Greenfield. Please note that contributions received in advance of our status approval are still tax-deductible, as long as we get approved. Our advisors have no doubts about our approval, as we are approaching the formation of this company with the same integrity and attention to detail which have distinguished us in the past.
Sincerely,
John "Klondike" Koehler
Juan Labostrie
Please send a check to:
Katrina's Piano Fund
Greenfield Savings Bank
400 Main St.
Greenfield, MA 01301
There's lots more info on their website, including this bit of good news:
9/8/05
Today we ship a like-new Fender Precision Bass to New Orleans bassist Mark Brooks. He and his family are safe in Houston. Mark plays with Wanda Rouzan, Henry Butler, and has done stints with Dr. John and the Nevilles. As bass players ourselves, Juan and I are proud and delighted that the first tool out of the box is a P-bass. This instrument was the generous donation of Marc Hickox of Boston, bassist with Dragonfly.
Higher Ground Hurricane Relief Fund - a project of Jazz at Lincoln Center. Now there's a great CD available recorded at this excellent concert! Visit Blue Note Records for detailed information and music samples for this CD (as well as a new benefit CD from Doctor John). Unfortunately this CD does not include what I consider the high point of the concert, the opening number: Wynton Marsalis' "Ain' No", movingly performed by Wynton's Septet. Hopefully he will release it on a future CD. It does include another poignant favorite of mine from the show, Terence Blanchard's "Over There", along with a lot of other great choices from a host of stellar artists.
Amazingly, NPR has also archived the complete concert!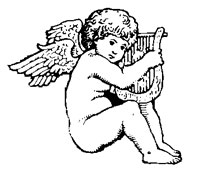 Americans for the Arts Emergency Relief Fund - We are announcing the establishment of the Americans for the Arts Emergency Relief Fund, a permanent fund developed to provide timely financial assistance to victims of a major disaster for the purpose of helping them rebuild the arts in their community. One hundred percent of relief funds will be distributed directly to local arts agencies for the purpose of assisting with their own recovery and their provision of needed services and funding to nonprofit arts organizations and individual artists, as well as to other cultural relief efforts. Americans for the Arts is initiating this fund with a $100,000 contribution from our reserves to immediately help those assisting with the recovery of their local arts agency or providing needed services and funding to local nonprofit arts groups and individual artists affected in the Gulf Coast states. Americans for the Arts has established this fund in response to the individuals and organizations who want to help local cultural organizations and artists affected by Hurricane Katrina and other disasters but do not know where to direct such donations. To make a contribution to the Emergency Relief Fund or to learn more about how to apply for financial assistance, visit our website or contact us toll-free at 866.471.2787 and ask for the Americans for the Arts Emergency Relief Fund.

The Fund for Women Artists - A very cool organization promoting women in the arts has compiled an excellent list of resources for artists and arts organizations, including categories specifically relating to different arts disciplines, as well as ways for everyone to help displaced artists.

renew orleans - Please go to the renew orleans website for more info on this wonderful project created by ropeadope, a Brooklyn-based record label and apparel company. Also if you go there, the buttons on this page will work! All profits will go directly to the New Orleans Musicians Hurricane Relief Fund, a certified non-profit company created to directly assist the hundreds of thousands of New Orleans musicians that are now without home, family and even their instruments. It was created as an instant response to Hurricane Katrina and pays monies directly to musicians that need it the most. All musicians not already in the Preservation Hall database are encouraged to call the hotline, or visit the website which will enable any and all New Orleans musicians to benefit.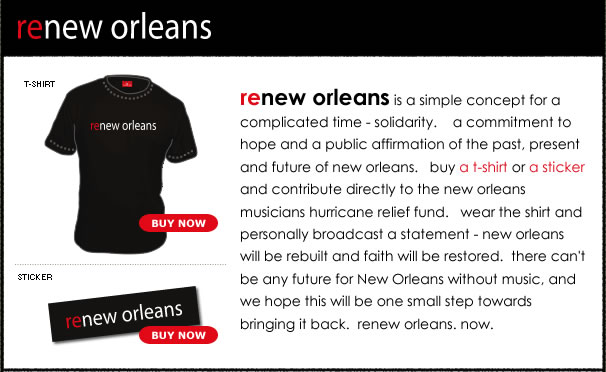 Make Levees, Not War - It's the infrastructure, stupid - by Toby Barlow in Daily Kos:
Many people who opposed going to war did so not out of any weak passivism, but because they knew that important priorities were being left behind. Priorities like say, oh, repairing the levees. As Maureen Dowd clearly points out, a paper trail starkly shows how Team Bush repeatedly shortchanged New Orleans' infrastructure needs, sucking funds away to pay for their folly in Iraq and their tax cuts to the rich.
In the wake of this devastating crisis, it's clear that the Bush Administration's priorities need some major readjustment. To raise money for those in need, a collective of people, including Bed Strader and Jonathan Tasini (author of the excellent website workinglife.org,) is putting out the message that seeks to raise the consciousness about the choices facing America.
It reads, simply, "Make Levees, Not War".
Click here to read more, get the T-shirt and support community-based relief efforts!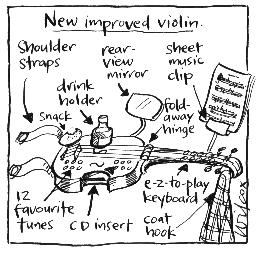 The Edge Develops Guitar For Hurricane Relief
Music Rising is an initiative founded by U2's The Edge, producer Bob Ezrin, and Gibson guitar CEO Henry Juszkiewicz to raise funds to replace the lost instruments and accessories of the musicians affected by the hurricanes that devastated the Gulf Coast region. "The devastation wrought by the hurricanes of 2005 to the Gulf Coast region has threatened not only the lives and livelihoods of the region's residents, but the area's rich and spirited culture as well," said The Edge. "Providing replacement instruments through Music Rising will not only help thousands of professional musicians affected by the hurricanes to regain a foothold on their future, but will also ensure that one of the Gulf Coast's greatest assets, its music, rises again." They've developed a limited edition Gibson guitar, uniquely painted and with the plastic parts replaced by wood from the affected states. The instrument will be available through Guitar Center, and proceeds will be used to replace instruments lost or destroyed by the hurricanes. Eligibility for Music Rising grants will be managed by the MusiCares Foundation, a nonprofit organization dedicated to helping music people in crisis. MusiCares and its founder, the Recording Academy, have already provided more than $1.5 million in direct financial assistance to more than 1700 Gulf Coast music people affected by the hurricanes.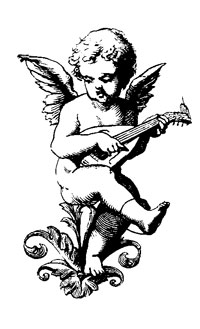 From the loverly and fabulous Mad Agnes newsletter:
The hurricane relief effort continues. Our friend Will Darcangelo, a singer/actor/teacher/mover/shaker from Fitchburg, has created a song called Carry On, performed by his fabulous group, Clarion. It's now available for download, for a mere $2, and a portion of these proceeds goes to United Way's National Hurricane Relief and Recovery Effort through Will's partnership with the United Way of North Central Massachusetts. This important and simple effort, made by many, makes a big difference! Go to www.CarryOnSong.org to check it out.

Music for Tomorrow - From their website: "Though considerable time has passed since Hurricane Katrina devastated the American Southeast, the people of New Orleans still struggle to repair damaged buildings, streets, houses, and lives. While the reconstruction effort has been remarkably successful in many cases, the city's vibrant culture is still in dire need of rescue. Over 4,000 artists left because of damage and have yet to return, 260 art venues and performance halls were damaged, and 75 percent of the city's cultural venues are still closed--some to never reopen. Fewer than 10 percent of New Orleans' musicians remain in the city since the storm....."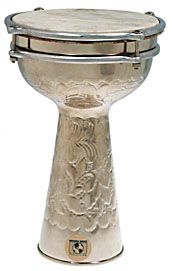 Find out where Katrina Benefits are happening around the country at Musi-Cal, a free online calendar service widely used by musicians around the country to publicize their shows.
And for all you folks who live in South Florida like me, a local event! It should be an amazing show....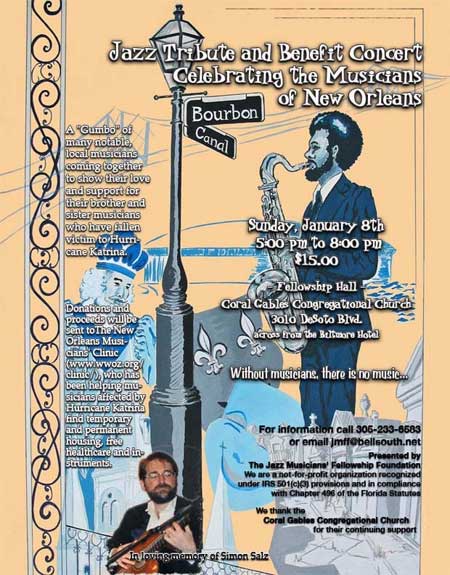 Jazz Tribute and Benefit Concert
Celebrating the Musicians of New Orleans

Sunday, January 8th, 2006 ~ 5:00 pm to 8:00 pm ~ $15.00
Fellowship Hall - Coral Gables Congregational Church
3010 DeSoto Blvd. - across from the Biltmore Hotel
Coral Gables, Florida
This concert will be a "Gumbo" of many, notable, local musicians coming together to show their love and support for musicians in New Orleans, with the hope of, in some small way, restoring and soothing the souls of so many who were affected by Hurricane Katrina. We know by the news reports that the New Orleans populace are still, and will continue to be in dire straights for quite some time.
We will also pay tribute to Simon Salz who recently, unexpectedly passed away. Simon was a talented, versatile, creative musician, a successful and ethical businessman in a business which fosters neither of those elements, a dedicated husband and father, and all-around good soul. Simon had signed on to do a set for the originally scheduled benefit which was cancelled because of Hurricane Wilma. He will be greatly missed by many.
Hosted by Jazz Musicians' Fellowship Foundation - a non-profit organization that seeks to help S. Florida jazz musicians who are experiencing life or career threatening circumstances. We are driven by the appreciation and love for jazz music and the musicians who dedicate their lives to jazz.
Without musicians, there is no music....
For information call 305-233-6583 or email jmff@bellsouth.net
The Jazz Musicians' Fellowship Foundation - a not-for-profit organization recognized under IRS 501(c)(3) provisions and in compliance with Chapter 496 of the Florida Statutes.
We thank the Coral Gables Congregational Church for their continuing support.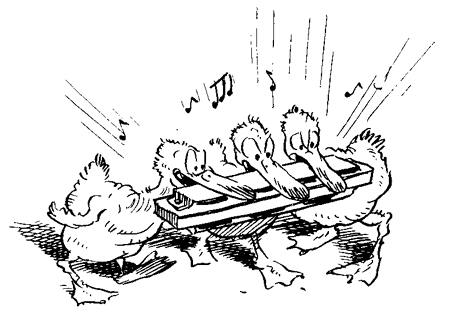 Lists of musicians found safe:
WWOZ Musicians List - New Orleans' best radio station!
NOAHleans.org's Musicians Lost and Found
NolaBands.com Forum
Chuck Taggart's Gumbo Pages, where there is also a wealth of information and irreverent commentary. Lately he's been posting personal reports and photos from a variety of people who have gone back to New Orleans to reclaim their homes and their city. There's some incredibly moving stuff there. Including a photo of Mandina's in Mid-City, three blocks from where I used to live - post 62 inches of water. His October 2005 commentary is particularly evocative.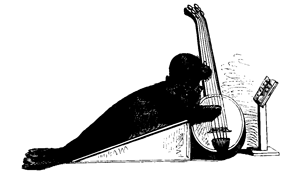 September 20, 2005- Three weeks after the storm, I'm relieved to finally see the names of the members of Woodenhead, my favorite New Orleans band, on the WWOZ list! Can I get an Amen, brothers and sisters?!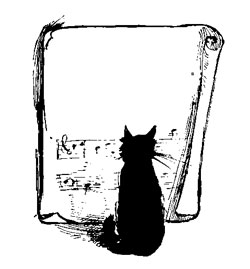 Other recent writings about New Orleans which I have found moving:
LA Weekly: News: After the Deluge: Katrina Blues - by Keith Spera, Times-Picayune music writer
San Francisco Bay Guardian News: Wave of Anger - by Michael Tisserand, Editor of Gambit
Philadelphia Inquirer | 09/06/2005 | Magical N'awlins must swing again - by Craig LaBan, Inquirer food writer
Charmaine Neville's story in the Baton Rouge Advocate
New Birth for New Orleans Brass Bands by Todd R. Brown on All About Jazz
Philly's Music Scene Goes to Bat for Katrina's Victims by Jonathan Takiff in the Philadelphia Daily News
Very interesting piece on the relationship between The Roots and New Orleans' TBC Band
My Darlin' New Orleans - A prayer for the incomparable city of New Orleans by John Nova Lomax in the East Bay Express
Acadiana City Plans to Become "Little Easy" - by Lisa Falkenberg in the Houston Chronicle
Lafayette wants New Orleans musicians to make Lafayette their home away from home
Redeveloping Bohemia - The Iguanas and El Radio Fantastique contemplate what it means to miss New Orleans - by Peter Koht in Metro Santa Cruz
Antique Horn Found Safe and Sound - New Orleans evacuee reunited with sousaphone stolen along with van he drove here - by Anne Marie Kilday in the Houston Chronicle
Chris Chandler (who IMHO is one of the most brilliant creative folks on the planet) has a lot of New Orleans stuff on his website, including personal chronicles and photos from NOLA residents, political analysis, and a video of Chris' new piece "9th Ward New Orleans".
San Francisco Bay Guardian News: In a shelter with the ghosts of New Orleans - by Michael Tisserand, Editor of Gambit
The Post-Katrina Era by George Lakoff in the Huffington Post - Why Katrina and all that came after was no accident.....
George Bush is Not Incompetent by George Lakoff, Marc Ettlinger and Sam Ferguson in the Huffington Post - an even more detailed and brilliant analysis on the same subject!
And some poignant TV and radio pieces:

Mardi Gras Needed for New Orleans' Mental Health by Michael Depp - A wonderful commentary on NPR's All Things Considered, January 6, 2006. You can listen to the story online. There have been many other wonderful stories about New Orleans on NPR since Katrina. Just go to NPR and do a search, well worth listening to!
Trumpeter Irvin Mayfield, New Orleans' Cultural Ambassador - interviewed on Fresh Air, February 20 - Mardi Gras - 2007
Before it was cancelled, Studio 60 on the Sunset Strip did an amazing, beautiful New Orleans' themed Christmas show with Trombone Shorty in a feature role. You can probably find it online or on DVD somewhere!
Anthony Bourdain's No Reservations (airing periodically on the Travel Channel) - New Orleans episode from 2007 - An excellent document showing the state of New Orleans, the NOLA residents making a stand there, and the Crescent City restaurant biz more than two years after Katrina. Among other moving footage is a shot of a dusty, deserted St. Roch Market - where I always used to go to buy crawfish.