Support the Silver Nightingale!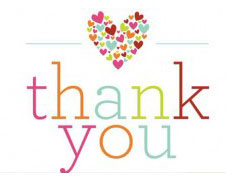 Thank you for all of your enthusiastic support for my music over the years! You show me in so many ways how you support me and my music, and how much my work means to you - and that means the world to me! The purpose of this page is to give you a way to show your support for my work through financial donations.

I'm currently raising funds to attend the "Creating Healthy Communities: Arts + Public Health Florida Conference," being held in Orlando September 23-24, 2019, presented by the prestigious University of Florida Center for Arts in Medicine. This conference will be a great addition to the body of knowledge and experience I've acquired through my hospice and hospital music work, which led to my receiving a prestigious Volunteer Service Award from President Obama in 2011. I have received a full scholarship which will cover the conference fee! In the acceptance letter, they stated "We feel... that you will make exceptional contributions during the event." So I only need to raise funds to cover transportation, food, lodging (hoping to find community housing) and incidentals, which I estimate will total $300. Any funds donated over and above this amount will be used towards a membership in NOAH (National Organization for Arts in Health) and other Arts in Healthcare/Arts in Public Health projects I'm working on. There are several! - including providing music for hospice and hospital patients, and providing pop-up participatory arts experiences for people throughout the community. If you would like to make a donation of any amount so I can attend this conference, I would be very grateful! I will post here and on my Facebook page when this has been fully funded!
Please make your donation by September 19, 2019. This will allow me to make appropriate travel plans for the conference.
September 13 Update: I have received donations totaling half the amount needed already! Please help me reach my goal by donating now!
September 21 Update: This initiative has been fully funded! In fact you generously donated more than the funds needed for this, so these additional donations will be used to provide hospice/hospital musical sessions for people and other Arts in Healthcare projects I'm working on. Thank you so much! I am very excited to be able to attend this confernce, and look forward to gaining lots of new knowledge I can use to help people

To make a secure donation of any amount via PayPal, using a credit card or bank account, please click the button below. This will take you to a page where you can securely enter your donation amount, and credit card or bank info. You do not need to have a PayPal account to donate this way:
If you make the donation using the Friends and Family option, this will allow me to receive the full amount of your donation without being charged a fee by PayPal.
If you do have a PayPal account, you can also make a donation by signing into your Paypal account and sending the donation to this e-mail address: LauraSue@SilverNightingale.com.
If you wish to send a check or money order, you can send donations to:
Laura Sue Wilansky
The Silver Nightingale
PO Box 24245
Fort Lauderdale, FL 33307-4245
Please make checks and money orders to: Laura Sue Wilansky

If you have any questions about making donations or how I use donations, please feel free to e-mail me.
If you would like to make a tax-deductible donation towards my Hospice Music Visits, please contact me for information on making a directed donation to one of the nonprofit hospice organizations I work with.
Please visit this page in the future to see what I'm working on and how you can support my projects.
Thanks for your support, I couldn't do what I do without the support of fans, family and friends!