Support the Silver Nightingale!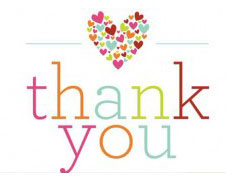 Thank you for all of your enthusiastic support for my music over the years! You show me in so many ways how you support me and my music, and how much my work means to you - and that means the world to me! The purpose of this page is to give you a way to show your support for my work through financial donations.

I'm currently raising funds to attend the "Holding Space Through Trauma and Grief" workshop with Heather Plett being presented by Tomorrow's Rainbow in May 2017. This workshop will be a great addition to the body of knowledge and experience I've acquired through my hospice and hospital music work, which led to my receiving a prestigious Volunteer Service Award from President Obama in 2011. The workshop fee is only $25, so I'm hoping this will be covered with just a few donations. Any funds donated over and above this amount will be used towards my attendance at a course with the renowned artist, writer and teacher Brainard Carey titled "Patrons and Sponsors for Artists" that I've been raising money for. I have previously attended a great webinar he presented, as well as a lecture on the same topic, and found his experience, methods and information extremely valuable. I believe taking this course will be a great asset in helping me learn how to better secure ongoing, stable support for my artistic practice. I'm currently raising money to cover the course fee, which is $349. If you would like to make a donation of any amount towards these fees so I can attend this workshop and course, I would be very grateful!
Update: My attendance at the "Holding Space Through Trauma and Grief" workshop has been funded, and registration completed! Thank you, Thank you, Thank you! I am very excited to be able to attend this workshop, thanks to you! Additional donations will continue to go towards my attendance at the "Patrons and Sponsors for Artists" workshop!
Please make your donation by May 1, 2017. Any funds raised over and above the workshop and course fees will be used to provide musical sessions for hospice patients at Broward General Medical Center and other hospice/hospital facilities.
To make a secure donation of any amount via PayPal, using a credit card or bank account, please click the button below. This will take you to a page where you can securely enter your donation amount, and credit card or bank info. You do not need to have a PayPal account to donate this way:
If you do have a PayPal account, you can also make a donation by signing into your Paypal account and sending the donation to this e-mail address: LauraSue@SilverNightingale.com
If you wish to send a check or money order, you can send donations to:
Laura Sue Wilansky
The Silver Nightingale
PO Box 24245
Fort Lauderdale, FL 33307-4245
Please make checks and money orders to: Laura Sue Wilansky

If you have any questions about making donations or how I use donations, please feel free to e-mail me.
If you would like to make a tax-deductible donation towards my Hospice Music Visits, please contact me for information on making a directed donation to one of the non-profit hospice organizations I work with.
Please visit this page in the future to see what I'm working on and how you can support my projects.
Thanks for your support, I couldn't do what I do without the support of fans, family and friends!